Packs for account based marketing

Fast ABM Tactic:

Whip together gorgeous, custom-feeling personalized content hubs for your

highest-value

leads and customers.

Waste no time making a perfect pack for a lead or customer. With a click, embed webinar invites and demo replays in a pack. Add booking forms, like your Calendly widget. Drop in ebook PDFs. And track what was opened, when and by whom.

See an example pack for ABM
Product Announcement Event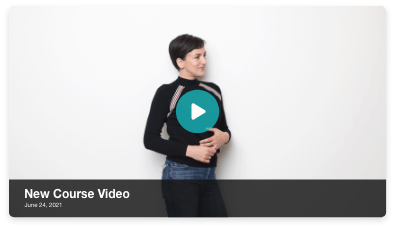 How to Register for the Event
Want to be the first to know about our brand new product? Sign up for our announcement event by clicking the button below to add it to your calendar.
Packs works with everything so there are
no limits to what you can embed
Right-click anywhere in a pack to paste code, links and files. Drag assets into a pack. Or just start typing to add headlines and copy.
Meeting schedulers like Calendly and HubSpot
Videos - YouTube, Loom or uploaded MP4s
PDFs, photos and gifs
Social posts, like Tweets and LinkedIn articles
Word docs and Google docs
Excel sheets and Google sheets
Keynotes, PowerPoints and Google Slides
Airtables and Notion files
Websites
Blog posts and articles
Ecommerce purchasing widgets
Eventbrite forms
Webinar invitations, like Zoom and Chorus.ai
AddEvent buttons
Google, Yelp, G2 and other reviews
Countdown timers like DeadlineFunnel
Lead-gen forms like HubSpot and ActiveCampaign

Jane Doe
Marketing Specialist
Marketing Strategist and Writer - Storyteller,
Account-Based Marketer,
SEO
jane@doemarketing.com
+1 (555) 867-5309
janedoemarketing.com
Associate your face and brand with each pack.
Your bio card appears at the bottom of every pack you make (or click to hide it). Showcase your phone number, email address and social links, as well as your photo. So your contact always remembers you.

Not convinced yet? Check out the link about to see what our happy customers have to say about our product!
Customize your message. For true account based marketing.
Tailor your headline. And add personalized messages to your pack to explain assets for your customer or just to, yknow, be friendly. Personalization is at the heart of ABM. But that doesn't mean it needs to take long.
Make a pack for anyone at any stage in the buying journey. Here's how.
Longer sales cycles need not mean more time spent creating custom-feeling materials. Duplicate and modify an existing pack, or create a new one from scratch. Then share the link with your lead or customer.
Create packs and nurture all prospects in an org simultaneously. As part of your results-ready ABM campaigns.